What if you could have boundless energy
all day long?
Your answer to long-lasting energy is...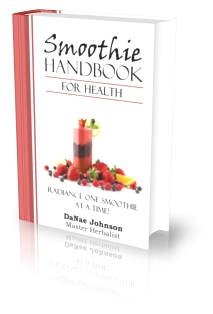 Smoothie Handbook For Health!
The 135 healthy smoothies in this handbook will energize your day and:
Satisfy your appetite
Eliminate annoying junk food cravings
Even out your mood swings
Regulate your digestive system
Feed your body high-nutrient foods
Melt away excess fat
---
TESTIMONIAL
"As a nutritionist, I am always looking for ways my clients can incorporate higher amounts of fresh produce—particularly vegetables—into their daily food intake. I'd also like them to add that produce in as natural a low-sugar way as possible. In DaNae Johnson's new Smoothie Handbook for Health I found lots of naturally good recommendations for keeping the sugar content of smoothies low.
In addition, she also presents a variety of creative ways to increase protein content (another favorite nutrition topic of mine) of smoothies by adding greens, raw nuts and seeds, and for the dairy-tolerant, yogurt. Her handbook is written simply and laid out clearly, and the nutrition panels for each of the many unique recipes are a helpful bonus.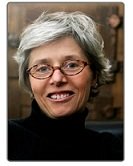 If you are looking for simple and tasty ways to incorporate low-glycemic fruits, natural and healthy sources of protein, and leafy green veggies into your or your family's diet, then look no more!"
Brenda Wollenberg BSW RNCP
Registered Nutritional Consulting Practitioner
Childhood Obesity Specialist
www.kidsinbalance.net
---
Blend Your Way to Radiant Health!
Written by DaNae Johnson, from Smoothie-Handbook.com
Want to avoid those nasty sugar crashes in the middle of the afternoon? You can learn how to make delicious healthy smoothies without adding refined sugars. All you need is a few pointers and several basic recipes to get you going in the right direction...
Inside the Smoothie Handbook For Health you'll discover...
Secret #1: Save Money!
And what it means to YOU!
Why drive and waste your precious time and gasoline to pick up a smoothie at a juice bar? Why not blend your tasty treat right in the convenience of your kitchen?
Now you can!
Secret #2: Energy Packed Smoothies
And what it means to YOU!
As you search the web or cookbooks for smoothie recipes, you are probably disappointed at the lack of healthy smoothie recipes available. Do these recipes really need to use flavored syrups and frozen yogurt to make a smoothie taste good? The answer is no!
Your body craves certain nutrients that cheap man-made sweeteners and flavorings will not provide. If you don't give your body what it needs, you'll be searching the refrigerator for more munchies not long after eating.
Secret #3: Nutrient Facts
I understand that you have better things to do with your time than count calories, sugars, and protein every time you blend up a smoothie. I've had hundreds of emails requesting that I include the nutritional information on my smoothie recipes.
So...in my new book, Smoothie Handbook For Health, I've done all the up-front work for you. I've calculated the calories, fat content, sodium, carbohydrates, fiber, sugar, and protein, as well as the percentages of Vitamin A and C, calcium, and iron.
Then I went the extra mile and also added up the Weight Watcher points (including the new PointsPlus system)!
What does that mean for YOU?
It means you can quickly choose which smoothie recipes you need for different situations.
Need a fast recovery meal after exercising? Blend up a refreshing smoothie that contains more energy (calories) and protein to sustain your appetite until your next meal.
Looking to melt away excess fat? You can now compare recipes and choose lower calorie smoothies with extra fiber to get you where you want to be... fitting into that cute dress and looking great!
---

Testimonial
"Smoothie Handbook for Health" is one of the best recipe book I have come across and probably the best smoothie collection available anywhere. It's full of tasty recipes, and the presentation is top-notch, complete with full nutritional information for each recipe. I would definitely recommend it to anyone looking to improve their health quickly and effortlessly."
Frederic Patenaude, author of The Raw Secrets
www.rawvegan.com

---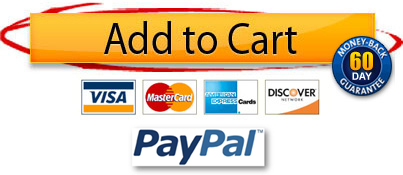 ---
Testimonial
"After reading Smoothie Handbook For Health, I not only found easy step-by-step instructions but I also was educated on how to make nutritional and great-tasting smoothies. The specific feature I like the most is the nutritional values that are listed for each recipe. Since my husband is diabetic and I am pregnant, these values are a huge help when trying to follow a healthy diet.

"Some benefits I received are a list of healthy, yet tasty substitutes for items like sugar or coffee, a great variety of smoothie recipes (including healthy desserts), educational information about blenders, Greek yogurt, and how to pick your own wild greens.
"I would recommend this book to anyone... from those who have never made a smoothie to those of you that make a smoothie every day because DaNae makes the recipes easy to follow, educates you along the way, and has a great variety of recipes. I personally have enjoyed several of these fabulous tasting smoothies right out of DaNae's own kitchen."
Susie from Minnesota
---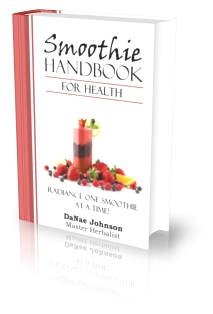 Unconditional 60-Day Money-Back Guarantee
Your instant ebook is totally risk-free to try. Nothing to lose, but so much to gain. You can be blending your first healthy smoothie recipe within a few minutes. You will get instant access to Smoothie Handbook For Health in under 10 minutes through a safe and secure transaction. Right after your order is approved (usually in seconds), you will be able to download it immediately. It's that easy! You don't have to wait for days or even weeks until the mailman brings your package.
Download your copy of the Smoothie Handbook For Health now, and begin your journey to radiant health! The book is a PDF file that you can read immediately on your computer. Or you can print a hard copy and read it anywhere… even in bed.
---
Testimonial
"Smoothies have become synonymous with good nutrition. Whether it's a healthy breakfast on the run, or a delicious, vitamin-packed snack, nothing quite meets our nutritional needs better than a smoothie!
"Finally, in an easy-to-use format, the Smoothie Handbook for Health provides a comprehensive collection of the most delicious and nutritious smoothie recipes ever created! This one book will provide you with months of unique combinations of ingredients that will enable you to easily satisfy all of your dairy, vegetable, and fruit requirements.

"You will be amazed at the inventiveness of DaNae Johnson. Just reading the recipes will truly make your mouth water… I highly recommend this gem of a book to anyone that takes their health seriously and seeks innovative, delightful ways to satisfy their daily nutritional needs."
Gail M. Davis
www.easy-weightloss-tips.com
---
FREE BONUS GIFTS INCLUDED!
Along with the instant download ebook, a value of $17.95, you will also receive these bonuses...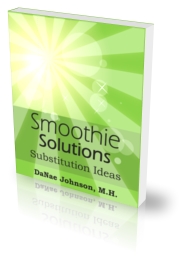 Bonus #1: Smoothie Solutions (Retail: $5.95)
In the first section, Smoothie Secrets, you'll discover how to substitute for commonly used smoothie ingredients. For example, you'll learn exactly what you can use in place of bananas, refined sugars and syrups, processed cow's milk, chocolate, and coffee.
Smoothie Solutions also lists some of my favorite healthy smoothie additives.

Bonus #2: Smoothie Basics Chart (Retail: $2.95)
And that's not all... you'll also get a chart explaining exactly how I formulate my own nutrient-dense smoothie recipes. You have my full permission to print it out and place it in your kitchen for your convenience.
---
Testimonial
"As a juicing fanatic that has gained so many health benefits from an eating plan that included more fresh fruits and vegetables, I was looking for ways to incorporate more vegetables into my daily food intake, particularly green smoothies, which are great for detoxification, and can be consumed in an efficient manner.
"In DaNae Johnson's newly released book called "Smoothie Handbook for Health" I found 36 green smoothie recipes that are made in a lot of creative ways to increase protein intake by adding vegetables, especially dark green leafy veggies, which are cleansing to the body and help to eliminate toxins.
"But this ebook is far from being just a green smoothie handbook! The dessert smoothies sound so delicious and include two of my favorite ingredients, chocolate and peanut butter! There are also sections on superfoods and food/sugar substitutes so you can easily mix and match ingredients and lower the sugar content of your healthy smoothies.
"If you are looking for the "Holy Grail" of healthy smoothies that are tasty and easy to make, look no further!"
Kari Kenseth
Juicing Fanatic and Blogger
www.juicedietblog.com
---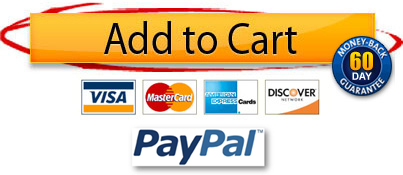 You only have health to gain!
I look forward to hearing how healthy smoothies transform your health!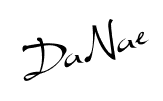 DaNae Johnson, Master Herbalist
P.S. Maybe you are already blending up healthy smoothies on a daily basis. If so, that's fantastic! But are you tired of creating the same smoothies day in and day out? Want to expand your taste buds?
To wipe away any doubt out of your mind… try the Smoothie Handbook For Health - plus the bonuses - today and put them to the test for 60 days. If you don't thoroughly enjoy the smoothie recipes... please, ask for your money back. That's how confident I am that you'll love these recipes and bonus material!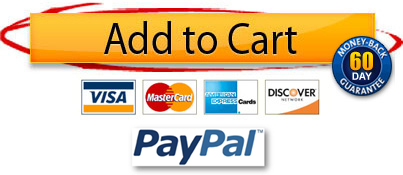 You will need Adobe Acrobat Reader to view your PDF file. If you don't have this installed on your computer, you can download it for free from the Adobe website.
Want 135 energizing smoothie recipes all bundled into a convenient handbook? Check out my ebook, Smoothie Handbook for Health.
The contents of this website are based upon the opinions of DaNae Johnson. The contents are not meant to diagnose, treat, cure or prevent any disease. This website is for sharing knowledge and information from the research and experience of DaNae and should not be used as medical advice. DaNae encourages you to make your own health and nutrition decisions based upon your research and discussion with your own qualified professionals.
© 2007 - 2022 DaNae Johnson, All Rights Reserved.
About me | Contact Me | Privacy Policy