Thank You for Purchasing
Smoothie Handbook for Health!
You should immediately receive an e-mail at the e-mail address that you provided containing the instant downloadable ebooks, Smoothie Handbook for Health.
If you don't receive this e-mail, please check your trash, junk or spam folder, or your ISP's webmail filtering function. Your mail provider may have incorrectly filtered the message. Please indicate that it is not trash, or otherwise whitelist all mail coming from www.smoothie-handbook.com.
If you don't find the e-mail anywhere, you may have entered a typo in your email address. So, in case you don't receive it at all, please contact me at danae@smoothie-handbook.com.
Also, to avoid confusion... Your credit card statement will show a charge from "ClickBank" or "CLKBANK*COM" and not from Smoothie Handbook.
In order to view the ebooks, you will need Adobe Acrobat Reader to view your PDF file. If you don't have this installed on your computer, you can download it for free from the Adobe website.
You are welcome to browse my site through the navigation bar.
Happy Blending!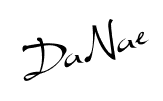 DaNae