Edible Weeds for a Green Smoothie Recipe
Tips on harvesting edible wild plants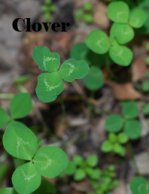 Try using edible weeds to save money in your budget. Have you found that the prices of fresh produce are rising at incredible speeds?
You may have discovered great benefits from drinking daily green smoothies. But you may have noticed that greens can be the most expensive ingredient in a green smoothie. Here are some ways to save money while using edible wild plants right in your backyard!
Edible Weeds for Smoothies
An inexpensive way to blend up a nutrient dense green smoothie is to harvest edible plants. Most gardeners see these edible greens as troublesome weeds. But if used correctly, they can offer a green smoothie a powerhouse of nutrients.
Things to Consider Before Blending Edible Wild Plants
Make sure that they are not sprayed with any weed or pest killers. The best way to avoid this is to not use man-made chemicals at all in the yard. Find healthier alternatives.
Also, choose to harvest greens away from busy roads. The exhaust fumes from vehicles do not add any benefits to those greens. And for those who live in colder climates, the chemicals to melt ice do have to run off the road somewhere.
If no place is available to harvest weeds with little to no chemicals, try asking friends and family. Most people would not mind having their weeds removed from their yard.
Types of Wild Greens
These are just to name a few wild greens that can be used in green smoothies.

Cattail stalk (peeled)
Chicory (leaves and flowers)
Chickweed
Clover
Dandelion (leaves and flowers)
Ostrich Fiddlehead ferns (Use after boiling for 10 minutes)
Lambsquarters
Malva
Miner's lettuce
Plantain
Purslane
Sorrel
Wild Strawberry leaves
How to Use Edible Wild Greens
Many wild greens have a strong bitter flavor that many people do not like. To avoid this, it is best to harvest the greens while they are young and tender. Another way to still have a high nutrient dense green smoothie and yet still enjoy the flavor; try using half wild greens and half spinach.
When done harvesting, make sure to wash the greens thoroughly. It is best to use wild greens immediately after harvesting. If the greens begin wilting, they can be placed in a jar of cool water.
Supplies needed are:
- A pair of scissors
- A container to collect your precious greens
- A book of wild edible greens (pictures and descriptions are useful)
Smoothie Recipes with Wild Greens
Cloverleaf Blueberry Pineapple Green Smoothie
A large handful of cloverleaves
3-5oz fresh spinach
1 cup frozen blueberries
3/4 cup fresh pineapple
1 banana or mango
1 cup water
1/4 teaspoon stevia powder
Add all of the above ingredients in the blender. Blend until everything is completely smooth.
Tropical Dandelion Smoothie
A handful of dandelion leaves
1 banana
1 cup frozen mango cubes
3/4 cup fresh pineapple
1 kiwi, peeled
1 cup water
1/4 teaspoon stevia powder
Blend all of the above ingredients until completely smooth.
Raspberry Plantain Smoothie
A large handful of young plantain leaves
1 cup fresh strawberries
3/4 cup frozen mango
1/2 cup frozen raspberries
1 cup water
1/4 teaspoon stevia powder
Blend all of the above ingredients until completely smooth.
Go from Edible Weeds to Smoothie Recipes
Go from Edible Weeds to Green Smoothie