The Chocolate Hurricane Smoothie
by Christina Kinnaman
(Seattle, WA)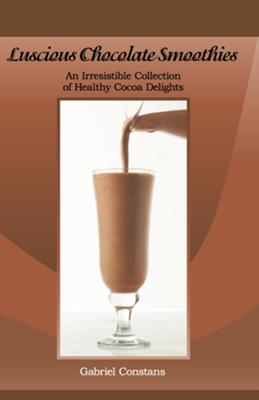 Luscious Chocolate Smoothies: An Irresistible Collection of Healthy Cocoa Delights
The Hurricane


2 cups orange juice
1 banana, in chunks
1 8-ounce carton mango low-fat yogurt
1 cup canned pineapple chunks, drained
2 tablespoons chocolate syrup
1 cup frozen raspberries
1. Place all ingredients in a blender and mix on medium for 1 minute.
2. Pour into tall glasses and serve.
Yield: 5 cups
Per cup: Calories 174; Protein 3 g; Total Fat 1 g; Saturated Fat 0 g; Carbohydrate 39 g; Cholesterol 3 mg
Thirsty? Check out more delicious and healthy smoothie recipes!
Want 135 energizing smoothie recipes all bundled into a convenient handbook? Check out my ebook, Smoothie Handbook for Health.
The contents of this website are based upon the opinions of DaNae Johnson. The contents are not meant to diagnose, treat, cure or prevent any disease. This website is for sharing knowledge and information from the research and experience of DaNae and should not be used as medical advice. DaNae encourages you to make your own health and nutrition decisions based upon your research and discussion with your own qualified professionals.
© 2007 - 2022 DaNae Johnson, All Rights Reserved.
About me | Contact Me | Privacy Policy