Free Smoothie Recipes
Ebook
These free smoothie recipes are collected into a convenient ebook for you. These healthy free smoothie recipes do not contain any refined sugars, preservatives, colors, mystery powders, or flavored syrups.
These are all taste-tested recipes by my 3 eager children and wonderful husband. Why guess the ingredients... when you can know what should go into your smoothies? You can pay less than going to a smoothie or juice bar! You can even use all organic ingredients and still pay less.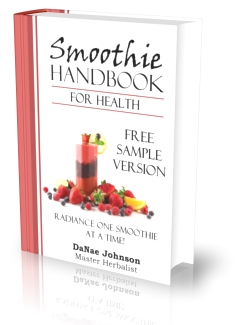 The Smoothie Handbook Ebook Includes: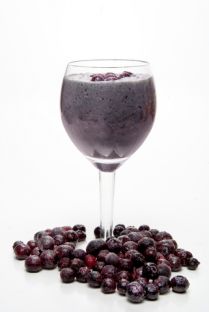 √ Delicious All-Fruit Smoothie Recipes
You really can make your own fruit smoothies. I have faith in you!
√ Power-Packed Green Smoothie Recipes
A green smoothie? Yup! Delicious and nutritious! I and many others have seen overwhelming health benefits of our daily green smoothies.
√ Creamy Non-Dairy Chocolate Recipes
Yes... Dairy free chocolate smoothies! Do you crave sweets? Blend up a smoothie and see how you can satisfy your cravings while giving your body lots of nutrients!
PLUS!
√ You will receive top secret tips on how to make the best smoothies that can benefit you in my Smoothie Secrets Newsletter! I also answer your burning questions about nutrition and smoothies.
Learn how to blend a perfect smoothie!
1. Discover Top Smoothie Secrets
With each newsletter, you'll get the top secrets that smoothie bars use to make those incredibly delicious smoothies!
2. Receive Unique Smoothie Recipes
Want to try new smoothie combinations? I'll experiment for you and let you know what works and what does not. :)
3. Smoothie Updates!
I am constantly looking for new smoothie ideas. Be the first to hear about my discoveries!
Trust
I will protect your privacy by not selling or sharing your e-mail address. I highly value your trust. And with one click with your mouse, you can cancel your subscription at any time.

Go from Free Smoothie Recipes to Smoothie Recipes
Want 135 energizing smoothie recipes all bundled into a convenient handbook? Check out my ebook, Smoothie Handbook for Health.
The contents of this website are based upon the opinions of DaNae Johnson. The contents are not meant to diagnose, treat, cure or prevent any disease. This website is for sharing knowledge and information from the research and experience of DaNae and should not be used as medical advice. DaNae encourages you to make your own health and nutrition decisions based upon your research and discussion with your own qualified professionals.
© 2007 - 2022 DaNae Johnson, All Rights Reserved.
About me | Contact Me | Privacy Policy