9 Top Health Benefits of
Green Smoothies
Well, people who have been drinking a daily green smoothie can attest to the benefits of green smoothies, the nutritional powerhouse that can zap cravings and melt away pounds. I know... I have lost over 45 pounds since smoothies have been in my daily routine. Some call it the best of all weight loss smoothies!
---
Learn how my life changed with green smoothies.
---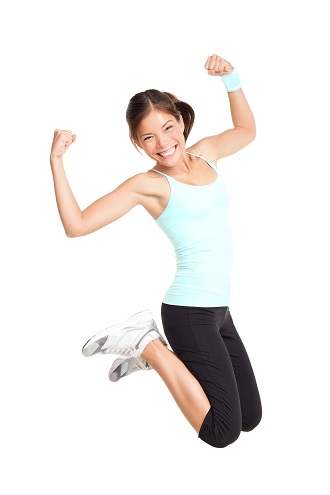 It's strange. Once someone starts to drink a smoothie with added greens daily for a month or two, they start to get compliments on how radiant their skin looks, on how slim their body is becoming, and on how much vibrant energy they have.
You can expect some of the following things to occur:
1. More Energy
Believe me, I know... I have a toddler, an infant, and run my own business. All the while I need to clean the house and prepare meals. Life is crazy! That is why it is so important to keep processed foods out of the home and nutrient dense smoothies readily available us and our loved ones. We can't afford to not receive the benefits of green smoothies.
2. Regular Digestion
There will be no need for a reader's digest in the bathroom anymore! Through my years of studying health, having clean bowels is one of the most important things that you can do for your body. The bowels get rid of toxins and the digested food.
Many experts say that you need to have a bowel movement at least 2-3 times per day. The bowels should be soft and easy to eliminate.
A green smoothie made with kale seems to work the best. I find that I'm running to the bathroom within 30 minutes after drinking a green smoothie with plenty of greens. I have seen first hand that I can have regular bowels with green smoothies.

3. Experience fewer cravings for sugary and salty processed food
Out of all of the benefits of green smoothies, this one is my favorite. There is nothing like breaking free from the bonds of unhealthy snack food.
My cravings for chocolate and chips were so bad that I would drive to the store in the middle of the night. Not good for my weight, my health, or my wallet! It took about 2 months of green smoothies for my body to start craving healthy foods. Boy, did it feel good!
Just think... you can break free from your food addiction too!
4. Receive fewer mood swings
5. Lose weight!
Your body will be getting the nutrients that it needs. So you will not be rummaging through you pantry for unhealthy snacks. The less junk that you eat, the less junk that will be in your trunk.
6. Your skin becomes radiant!
When your bowels are moving correctly, you body can eliminate toxins in an efficient manner. Usually someone with acne and other skin problem have a problem with regular bowels. When the toxins cannot leave through the bowel regularly, they have to leave somewhere else, your skin.
By drinking a daily green smoothie, you can improve your digestive system that in turn improves your skin. You could say it is green smoothie beauty!
There are many different opinions on how to make your skin shine with radiance. Fancy creams and expensive surgeries will not replace eating wholesome foods. A diet for good skin is one of the best things that you can do to transform your skin from the inside out.
There are other secrets that can give you glowing results. Check out these five natural beauty tips that will rejuvenate your skin.
7. You may feel an urge to start exercising.
Your body craves to be used. But processed foods drain our bodies of the much needed energy. Replace the junk food with nutrient dense foods, and your body will be bounding with energy.
8. Blood sugars may be stabilized
If you are a diabetic, you may need to choose low sugar fruits at first. Such as berries, green apples, grapefruit, etc.
9. Hair and nails grow in faster and stronger

What benefits have you experienced with green smoothies?
Brag on how green smoothies have changed your health. It is so encouraging to hear health benefits from others.

Some things to add about green smoothies:

- When you started...

- How much you drink a day...

- Specific health benefits...

- Show a before and after photo...
What Other Visitors Have Said
Click below to see contributions from other visitors to this page...

Go from Benefits of Green Smoothies to Smoothie Recipes

Want 135 energizing smoothie recipes all bundled into a convenient handbook? Check out my ebook, Smoothie Handbook for Health.
The contents of this website are based upon the opinions of DaNae Johnson. The contents are not meant to diagnose, treat, cure or prevent any disease. This website is for sharing knowledge and information from the research and experience of DaNae and should not be used as medical advice. DaNae encourages you to make your own health and nutrition decisions based upon your research and discussion with your own qualified professionals.
© 2007 - 2022 DaNae Johnson, All Rights Reserved.
About me | Contact Me | Privacy Policy